How to Set the Time Zone for a Course
Step 1. Click on "My Account."

Step 2. Under, "Your Time Zone", click on "Change This".



Step 3. Select your time zone and click on "Save" to update the settings.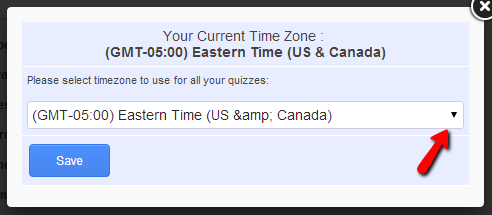 Was this information helpful?
Thank you Your feedback helps us to continually improve our content.
© 2005 - 2023 ProProfs