How to Embed YouTube Videos in a Course
Step 1: Go to "My Courses".


Step 2: Click on "Edit Course".


Step 3: Click on "Embed Media" in the Course Description box.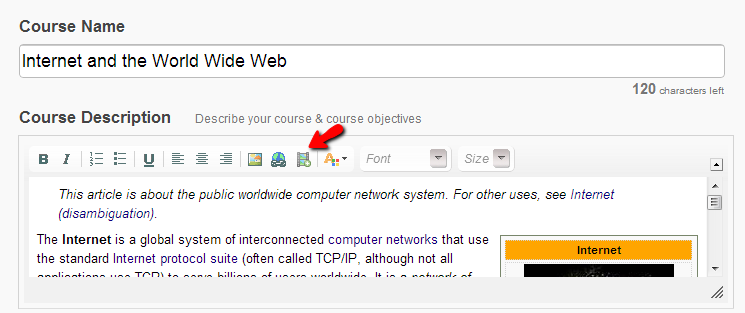 Step 4: For getting the embed code of a "YouTube" video follow the steps below:
Step 4 (i): Go to a page on YouTube that has your video and click on "Share".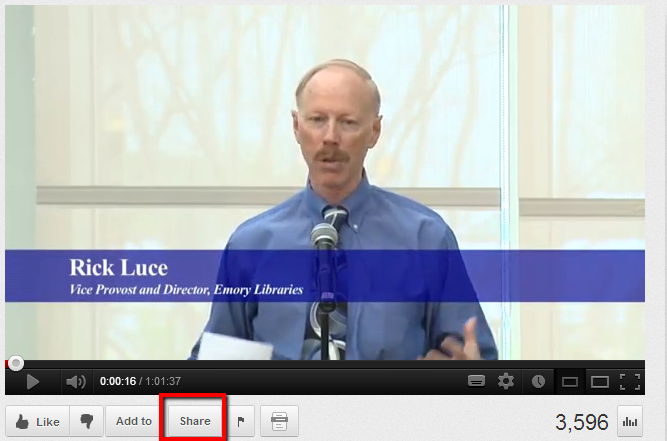 Step 4 (ii): Click on Embed and check on "Use old embed code" and uncheck "Include related videos" and "Enable privacy-enhanced mode" options and copy the embed code generated.

Step 5: Now, paste this embed code in the box and click on "OK".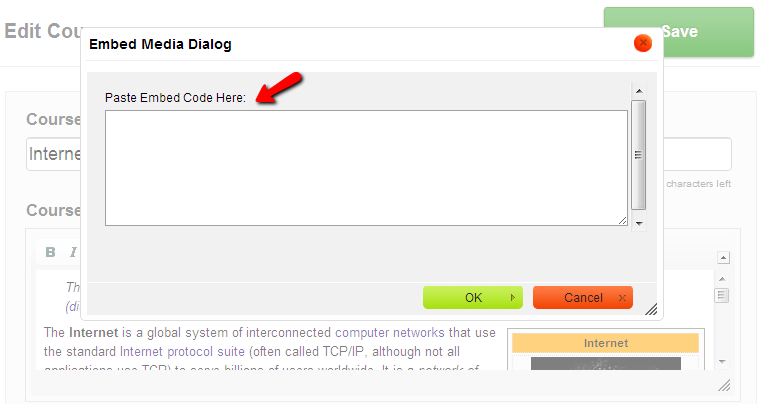 Step 6: Save changes and check to see if the YouTube video has been added to your course.

Was this information helpful?
Thank you Your feedback helps us to continually improve our content.
© 2005 - 2023 ProProfs